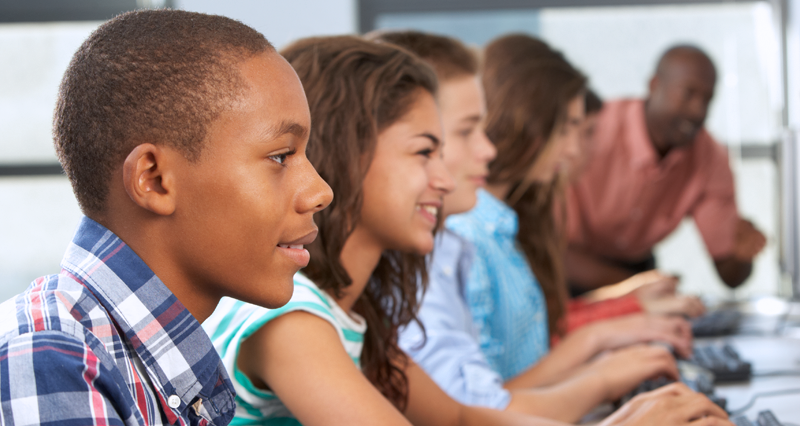 Math Enrichment Program
Grade 5 - 7 Simulation-based Software
Action Math Baseball engages students of all ability levels in grades 5-7 and will enrich their overall math experience in your classroom. The 4-8 week program (or once or twice a week for a semester) motivates students to apply their math concepts in meaningful and tangible ways as they manage their own Major League Baseball team.
Watch our 2½ minute video to see how the program works!
This cloud-based program utilizes the following instructional design components:
Student-centered Learning empowers both low and high performing students to work independently and at their own pace.
Instructional Scaffolding introduces math concepts gradually and increases difficulty level over time.
Student Progress is automatically tracked, scored and reported on critical middle school math standards.
Standard-based Program supports STEM, Century 21, State Standards and Common Core.
Cooperative Learning promotes student interaction when two students are assigned to work together.
Gamification motivates students to apply and improve their math fluency.
Self-guiding Software provides strategies, visual reference materials, hints, and corrective feedback.
Engage all students in your classroom using interactive software, graphics, animation, video and color.
Built-in incentives such as challenge games against the major league teams and their classmates All-Star teams reward students for completing their math assignments.